Originally posted to asla.org on 4/19/2016
ASLA Elevates 28 to Fellowship for Outstanding Achievement
The American Society of Landscape Architects has elevated 28 members to the
ASLA Council of Fellows
for 2016. Fellowship is among the highest honors ASLA bestows on members and recognizes the contributions of these individuals to their profession and society at large as demonstrated by their works, leadership and management, knowledge and service. The new class of Fellows will be recognized at the 2016 ASLA Annual Meeting and EXPO, to be held October 21-24 in New Orleans.
The designation of Fellow is conferred on individuals in recognition of exceptional accomplishments over a sustained period of time. Individuals considered for this distinction must be members of ASLA in good standing for at least 10 years and must be recommended to the Council of Fellows by the Executive Committee of their local chapter, the Executive Committee of ASLA or the Executive Committee of the Council of Fellows.
—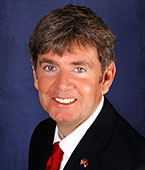 Gregory D. Duckworth, ASLA
Founder, Environmental Concepts LLC
Myrtle Beach, S.C.
Gregory Duckworth, of Environmental Concepts LLC, received his nomination, for Service, from the South Carolina Chapter. In support of his profession, community, constituents and South Carolina, State Rep. Duckworth is a recognized leader in all his endeavors. He inspires others as he actively seeks service opportunities with passion, creativity and integrity. In the state legislature, his vision and experience as a landscape architect have propelled him to influential committee positions with oversight on issues of transportation, energy and the environment. His creativity and dedication are invaluable resources in addressing infrastructure improvement statewide as a means toward a better economic future. Earlier, while serving on the City of North Myrtle Beach Council, Duckworth contributed a tree-planting master plan and a focus on low-impact development and wind power generation that holds true to that city's ecological heritage as a premier Grand Strand destination.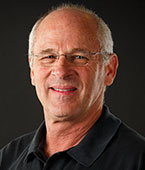 Kenneth R. Seamon, ASLA
Seamon, Whiteside & Associates Inc.
Mount Pleasant, S.C.
Kenneth Seamon, of Seamon, Whiteside & Associates Inc., received his nomination, in Leadership/Management, from the South Carolina Chapter. His firm's successes are testament to his leadership, integrity and quest for excellence without ego or pride and with only the best interests of the community and environment at heart. Within his firm he has developed a culture that combines landscape architecture and civil engineering, with landscape architecture taking the lead to develop a holistic approach to master planning, design and construction. He challenges his colleagues to serve the community. One result of this approach has been landscape architects who are aware of the issues of stormwater and infrastructure management and civil engineers who are sensitive to the environment and the overall sense of place. A strong supporter of ASLA, his firm has produced three chapter presidents, a chapter trustee and a national vice president.